Tired of fake sports memorabilia? Check out Hall of Fame Authentics
By Beatrice Go
sample 1
The founders of HOFA hope Filipinos will learn from their stories of battling fake signed items.
MANILA, Philippines – Ron Uy, Stephen Songco and Elvis Gutierrez are college friends from De La Salle University who just want to make sure that sports fans will not fall for their worst nightmare: buying fake signed memorabilia.
The trio cooked up the idea of setting up Hall of Fame Authentics (HOFA), which provides Filipinos a reliable source of authentic signed pieces from their favorite sports personalities.
"We wanted to start something that would help other collectors, give them the information, make sure that they get the legit items," said Uy.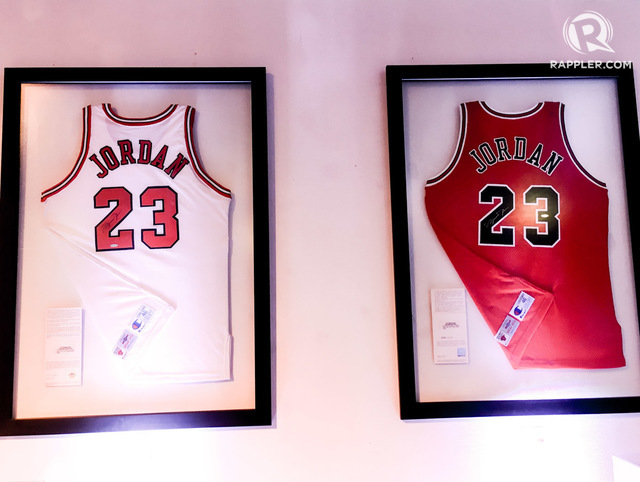 What HOFA brings to the table may seem too good to be true, but the company is a certified distributor of the major players in the sports memorabilia trade – Upper Deck, Panini America, Steiner Sports, Fanatics, PSA/DNA, JSA and Beckett – and it also carries a wide range of authenticated boxing, football, soccer and hockey merchandise.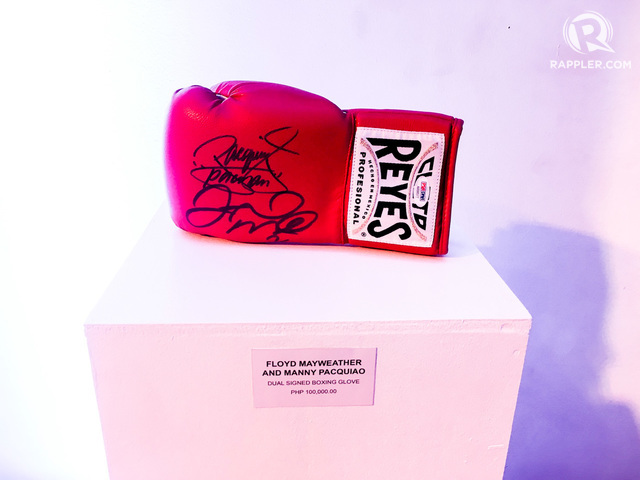 However, to come up with all these, Uy and Songco had to go through the heartaches of "newbie" collectors.
What happened?
Uy, an avid sneakerhead, would usually camp outside Nike in Bonifacio High Street for the latest shoe releases. In 2007, he also camped outside ULTRA for a day to see Kobe Bryant in his Supernatural Asia tour.
"When Kobe came here in 2007, I realized that I camped for like a day and then Kobe came, ang layo niya, hindi ko siya makausap (he was so far, I couldn't talk to him), you know I felt: 'How do I get closer to Kobe?'" recalled Uy.
The next day, he saw Bryant hurl 8 signed basketballs to the excited Filipino crowd in a stadium. But to Uy's disappointment, he failed to catch any.
The disheartened fan went home and began his research on where to buy Kobe-autographed basketballs. While scrolling through eBay, the collector stumbled upon a Kobe Bryant-signed Spalding basketball being sold for $100. What a steal, isn't it?
After emptying his wallet for the purchase, paying for taxes and going through customs, Uy finally had the ball that eluded him the first time in his hands.
Or so he thought.
It was only when he saw the signature of Kobe in other merchandise that he realized the signed ball he bought was a fake as the signatures didn't match.
"When I got it, I started comparing with Kobe's autographs because in Kobe's later models, they showed the signature of the athletes on the shoe. And then sabi ko: 'parang iba yung pangalan ni Kobe sa bola ko sa shoe?' (And I asked myself: 'Why is it that Kobe's signature is different on my ball compared to the shoe?'), so that's the time I realized that it was fake."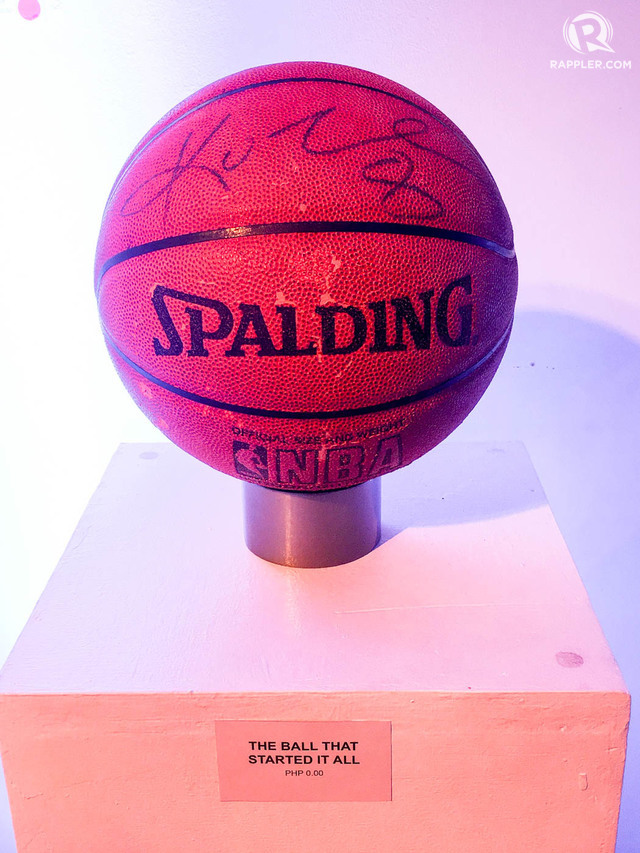 For Songco, it was less painful at that the time he bought a fake Air Jordan 11 Concord Retro 2011. Fortunately for him, he was able to return the pair and get a refund.
After a series of hits and misses, the group learned the inner workings of the authenticated signed sports memorabilia trade – valuable knowledge that they would now like to share with fellow collectors in the Philippines through HOFA.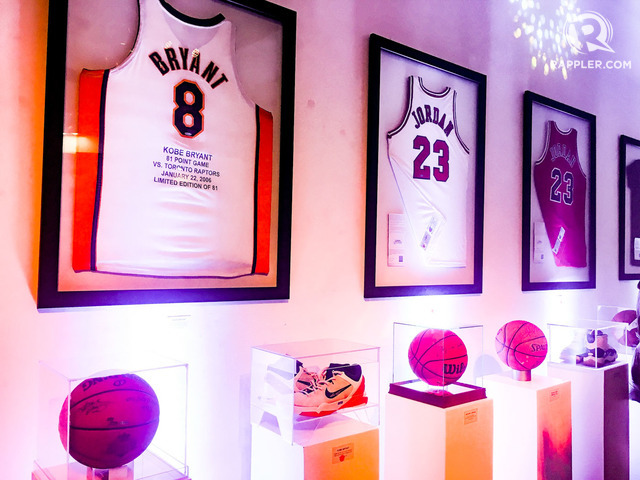 Beauty of game-worn products
Aside from just signed memorabilia, HOFA founders Uy and Songco have taken their hobby to the next level as they also have acquired game-worn shoes by their favorite NBA players Bryant and Michael Jordan.
Uy's prized item was the game-worn shoes of the Lakers legend, which was used against the Boston Celtics on March 11, 2012.
"When I bought the shoe, I didn't know I was getting a Lakers vs Celtics shoe. I just told my guy: 'Hey, do you have some game-worn Kobes? I'm ready to make that investment.' And then I paid him upfront $5,000 and nagulat ako: 'Wow, versus Celtics pa nakuha ko'. (I got shocked: 'Wow, I got the one used against the Celtics)," said Uy.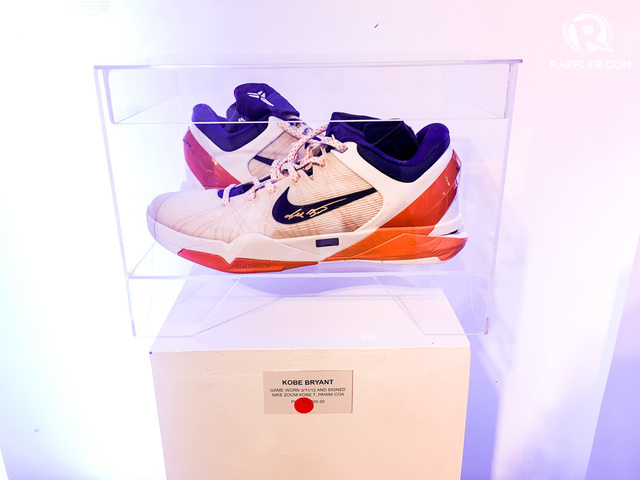 Songco went the extra mile to buy the game-used shoe of a legendary 6-time NBA champion by selling his own car. After calculating the return of investment, the value of his Jordan shoes would appreciate more than a Toyota Fortuner in the next 10 years.
"I bought that game-used shoe. I sold my car for P900,000, I bought that shoe for P400,000, and now it's around P2 miliion," recalled Songco.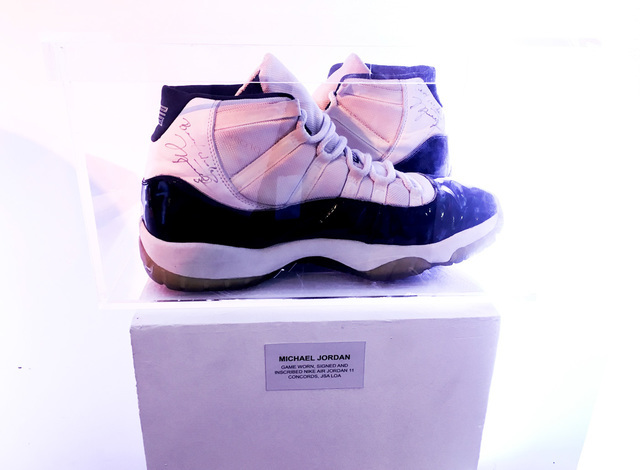 This investment strategy became the brainchild of the business as signed memorabilia will never depreciate in value. Songco initially used this idea in his final paper of his masters degree in the Asian Institute of Management.
"I thought: 'Why don't we do this signed memorabilia company here?' Because I know there is no one doing it here. Also, being a collector, I realized that there is an investment side to it, people will benefit from it, it's not like you're spending money and it'll be gone," explained Songco.
Uy added that that was the exact same thing that happened to his Kobe game-worn shoes when Bryant retired in 2016.
"And when Kobe retired, the same company sold one of his shoes, SRP was $18,000. It was a different shoe, but it wasn't even against the Celtics," said Uy.
Have a look at the other sports memorabilia up for sale at HOFA: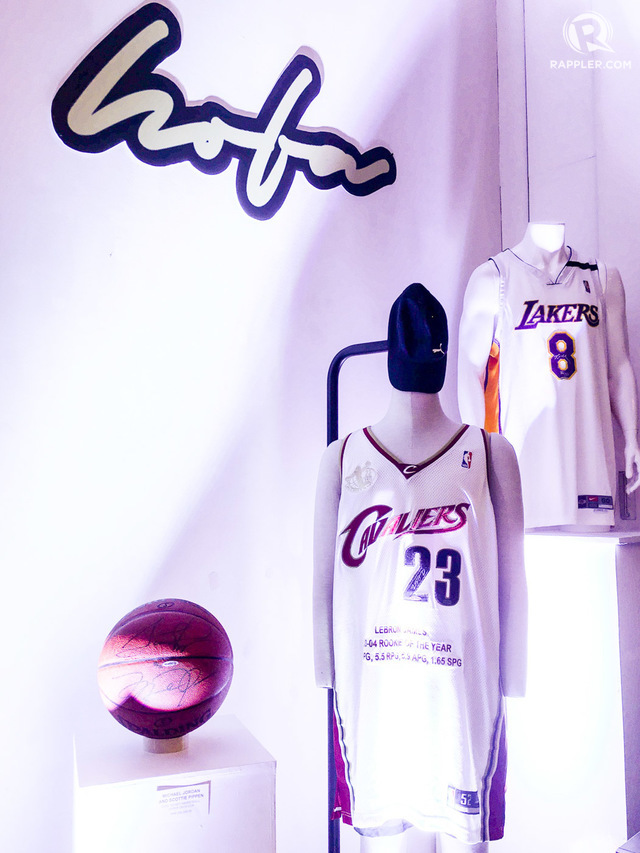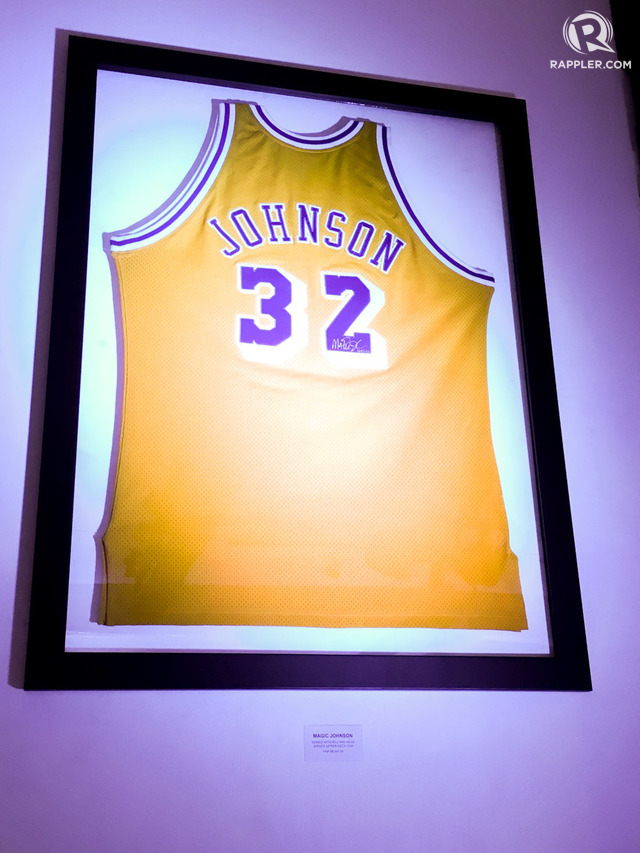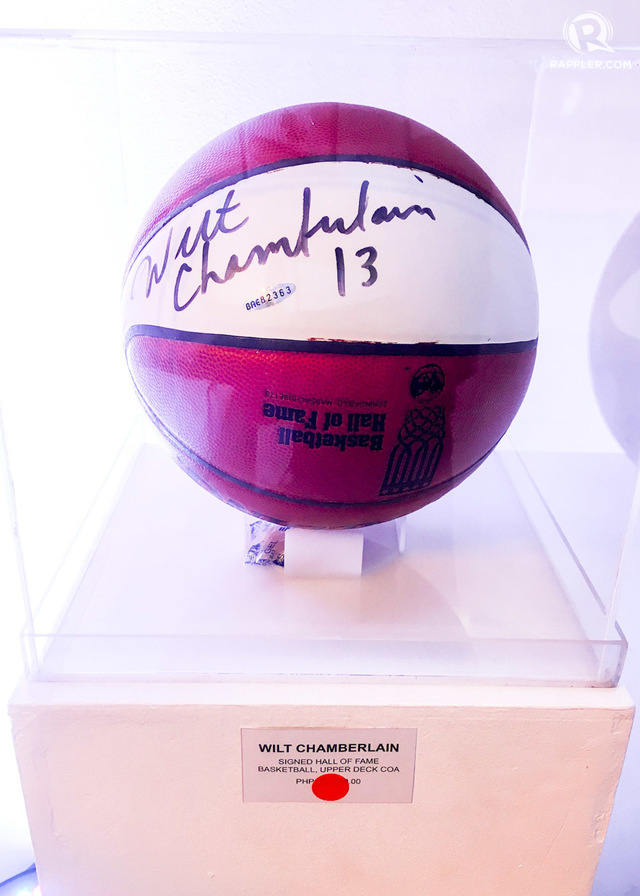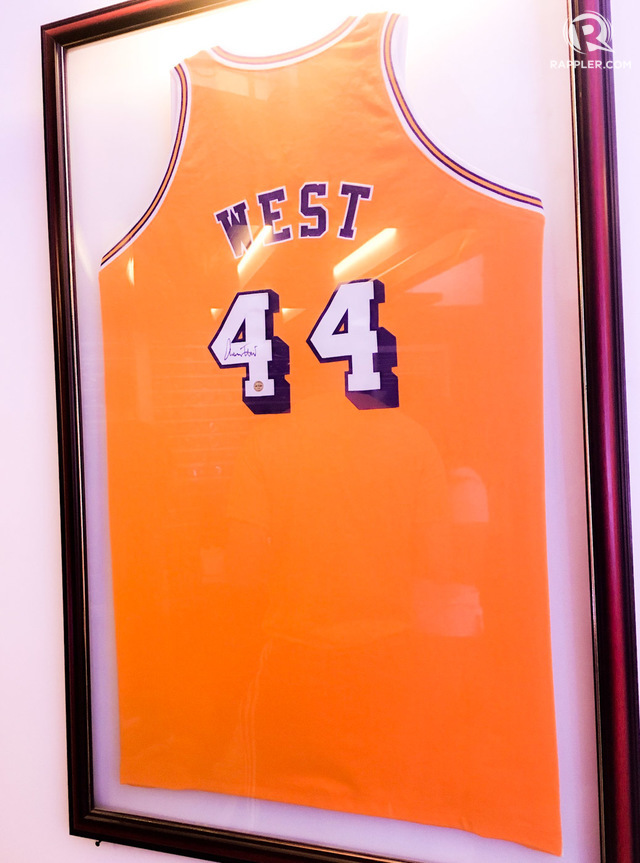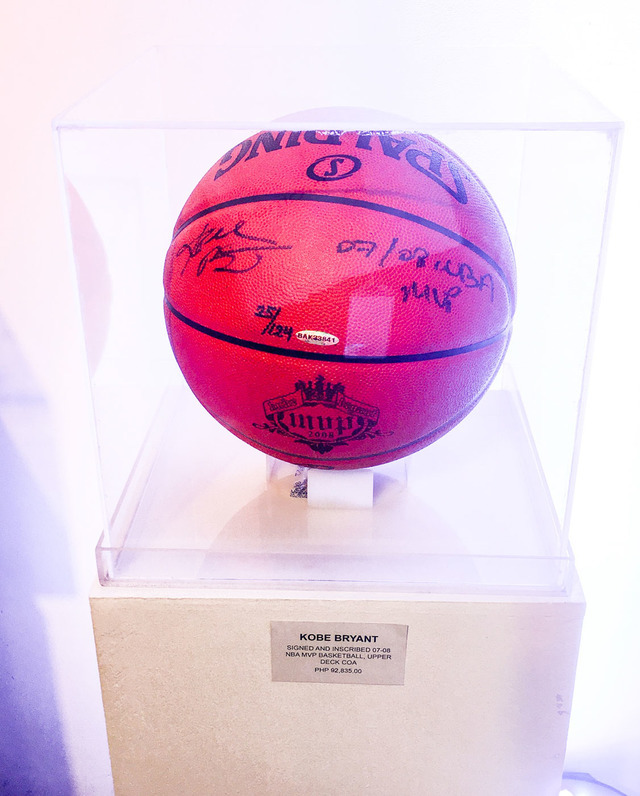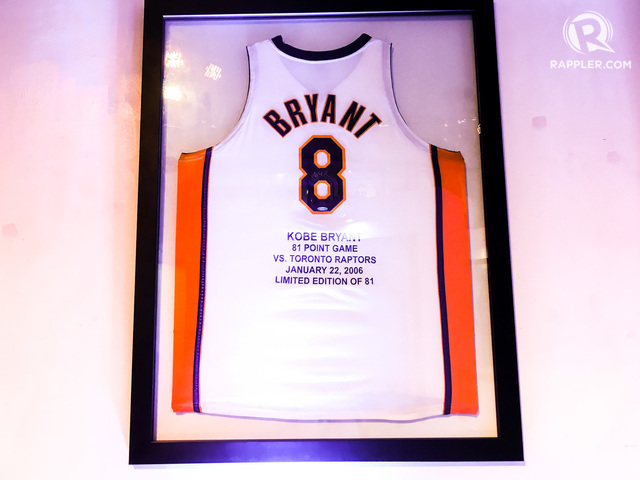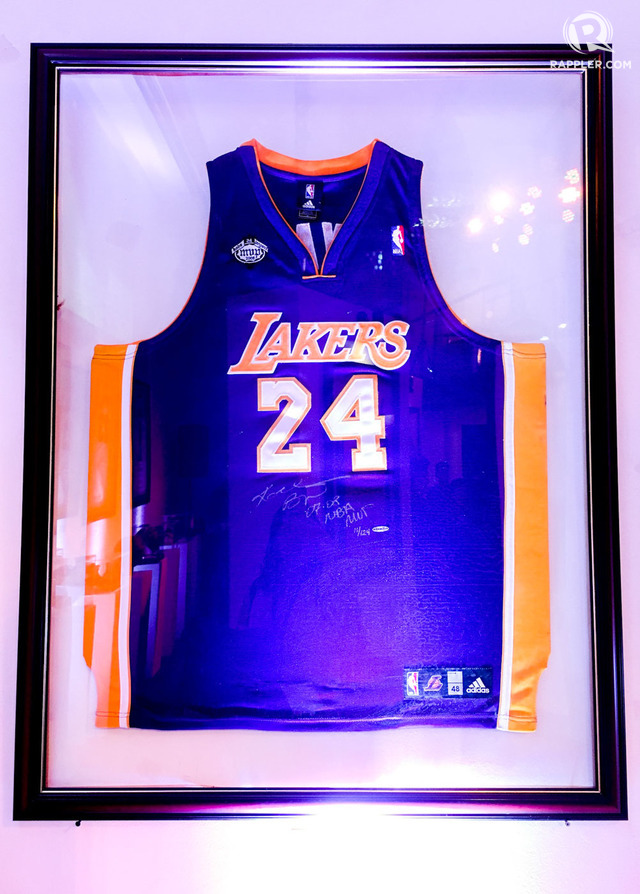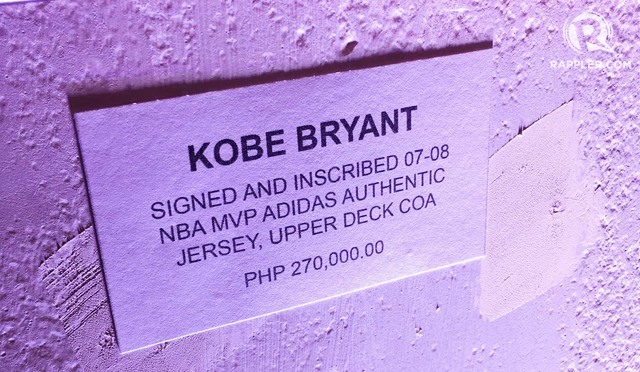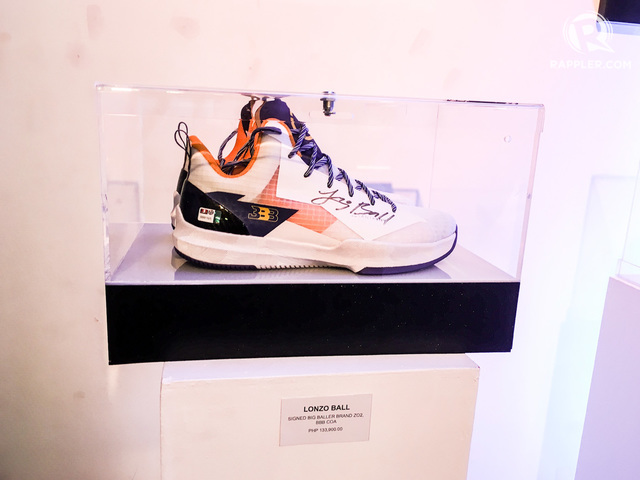 SOURCE
Rappler | Beatrice Go | May 24, 2018
https://www.rappler.com/sports/by-sport/basketball/nba/203256-hall-of-fame-authentics